Cell and Committee
Press release
Downloads
General Rules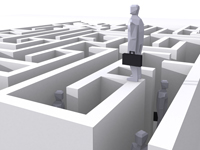 Every student should obtain an admission identify card. The student should always carry the card with his/ her photograph affixed and signed.
Student should not loiter on the corridors while the classes are in session
Principal has the right to cancel the admission of any candidate at any time without disclosing the reasons. No legal action can be taken in this matter.
In accordance with University regulation of C.G. Govt .75 % attendance is compulsory in every subject for appearing in the University Examination. The rules and regulation form time to time by the Pt. Ravishankar Shukla University will be binding on all the students.
As per decision of the supreme court ragging is a punishable offence . Any student found indulging in this misdeed is liable to five tears' imprisonment , rustication from the institute or non eligibility for admission as regular student for three years
In case of misbehavior students con be suspended from the college the decision of the principal in such cases shall be final.
Students with criminal record not eligible for admission
Students have to appear for the intemal tests, half yearly exams or model exams conducted by the college.
Library rules shall strictly followed. Any student who takes books from the library without permission or tear pages out of library books shall be compensated for by payment of twice the price of test - book.
Admission will be done immediately after the date of publication of result of the previous examination .Fees will be accepted at the time of admission.
It is recommended that the students should come to college in simple and unostentatious dress suitable immediate after for an educational environment.
Sister Concerne
Contact Us
Shiva College Maitri Vihar,
Radhika Nagar, Supela,
Bhilai (C.G.)